Who We Are
Founded in 2011, Vericant is a widely trusted third-party in-person and remote interview service. We support international applicants who wish to stand out through a personal expression of their unique interests and exceptional experiences. 
Applicants complete a proctored 30-minute writing sample and participate in a 13–20-minute behavioral interview with a trained interviewer who is a native English speaker. The process, staff and methodology are rigorously managed to ensure a positive and supportive environment with unbiased and consistent results. 
Vericant works with top academic institutions in North America. Carnegie Mellon, Columbia, Cornell, Dartmouth, the University of Notre Dame, University of Virginia, Washington University in St. Louis, and many others use the Vericant Interview as part of their admissions process. 
Many well-respected high schools also rely upon the Vericant Interview paired with Vericant's proprietary Spoken English Evaluation score. In the United States of America, this metric is a widely-accepted measure of applicants' communicative ability in a classroom setting. Accepting schools include Blair Academy, Episcopal High School, Middlesex School, Lawrenceville School, Peddie School, St. Mark's School, Stevenson and Tabor Academy.
The Vericant Interview is available worldwide and managed via our proprietary platform, which allows applicants to review and submit results. Institutions receive applicant interviews through the Vericant Portal, which provides multiple integration options and connects with popular applicant tracking platforms such as Slate. Vericant offers in-person interviews upon request, with permanent locations in Beijing, Shanghai, and Shenzhen.  
Vericant is part of ETS. Founded as a nonprofit in 1947, ETS develops, administers and scores more than 50 million tests annually — including the TOEFL and GRE tests — in more than 180 countries, at over 9,000 locations worldwide.
 We believe a diverse range of qualities – beyond the important scope of academic ability and skills – play an integral role in student success. 
We also believe face to face interviews are an important component of verifying a candidate's abilities and provide unique insights into life-changing decisions.
Our goal at Vericant is to help admissions offices better evaluate each of their applicants — regardless of nationality, distance or time zone.
Our Purpose
MEASURE WHAT MATTERS — We aim to provide a way for academic institutions to understand and measure what really matters.
Through secured video interviews and language assessments based on the interview, we allow the true abilities of the candidate to be recognized.
With each candidate possessing such unique abilities and traits, standardized testing is not always able to fully represent them as their truest self. 
We believe that the Vericant Interview in combination with more traditional testing methods allows schools to understand their candidates more comprehensively than ever before.
Integrity
Integrity above all else. There's nothing more important to us than the trust of the institutions and candidates we work with and so we are dedicated to maintaining the highest level of integrity at all times.
Learn and Improve
At Vericant, we are always looking for ways to improve. Whether it's our product, our company, or ourselves, we aren't afraid to try new things and learn along the way.
Communication
Effective, clear and open engagement with customers and team members in multiple countries around the globe is integral to our work.
Teamwork
Central to Vericant, because important decisions like admissions and hiring are best made by bringing different skills and perspectives together to reflect and review. We're proud when we achieve more as a team than as individuals.
Get Things Done
We are resourceful, work smart, and get the job done.
Guy Sivan
Chief Executive Officer
Guy was born in Israel, grew up in Hong Kong, went to the USA for college and has lived in Beijing for over 15 years.Guy graduated Summa Cum Laude from Columbia University with a dual Computer Science and Electrical Engineering degree.
Since his first startup in 2005, Guy has been a serial entrepreneur in China, building several companies. In 2010, he sold his third startup's core technology to a publicly listed company. Having gone to the US as an international student himself, Guy went through the challenges of both the application process and attending school in the US, and can now do his part to improve that process.
Ryan Huang
General Manager
Ryan joined Vericant in October of 2016. He was born in Fujian but grew up in Kansas. After graduating from the University of Kansas with a degree in Aerospace Engineering, he moved to Italy to work for an Italian aerospace company which took him to Xi'an, China, where he had his first adult exposure to living in China. Little did he know this would be the start of an incredible journey to rediscovering his roots.
A foodie at heart, Ryan's always on the hunt for great food/scenery/adventure and it's his primary reason for traveling. Fun fact: He is allergic to apples, cherries, peaches, pears, loquat, plums, and apricots. Another fun fact: he can eat anything if it's cooked.
Ron Molenda
Sales and Marketing Director
Ron was born and raised in New York City and studied History and Politics at New York University. He moved to Asia to follow an international student who became his domestic partner, and has lived in New Zealand, Taipei and Shanghai over the past two decades.
He's had multiple careers in education, technology, law and publishing, and co-founded two companies along the way.
He spends off hours with his family, supporting musical theater or volunteering. Any moments in between are filled with dog walks, reading, playing tennis and jogs on Suzhou Creek or the Bund.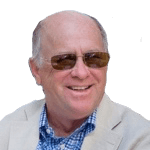 Leo Marshall
High School Partnership Representative
Leo has served North American independent high schools for 40 years as a teacher, director of college guidance, head coach, director of admissions, vice-president, assistant headmaster, and CEO.  He has worked at leadership levels with distinguished organizations including the Webb Schools (CA), Hawaii Association of Independent Schools (HAIS), Western Boarding Schools Association (WBSA), the Enrollment Management Association, and the Admission Training Institute. He has also served as consultant to the International English Language System (IELTS), the world's largest English Language proficiency assessment organization.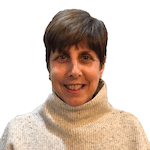 Robin Sterling
Academic Partnership Representative
Robin has worked for over 25 years for both American and Chinese education management companies as well as Goldman Sachs, JP Morgan and Edison Learning.  Robin grew up in New York and first lived in China in 1983 as an exchange student at Nanjing University, returning to teach there in 1991, and then settled in Shanghai in 2004. Robin received a B.A. degree from the State University of New York in 1984 and has done graduate studies at Columbia University.
Jessica Liu
Operations Manager
Jessica is the Operations Manager at Vericant. Born to Chinese parents in Chicago and later growing up in Toronto, she is interested in understanding and bridging the gap between eastern and western cultures.
She studied Business Management, English Literature, and Chinese Language at Western University where she had the opportunity to go to Beijing for a study abroad during her third year. This, and her unbridled affection for dumplings, ultimately ignited her interest in China and spurred her to move there after graduating.
Outside of working at Vericant, you will often find her eating delicious food, playing rugby, or packing a backpack and catching a flight to explore somewhere new.
Bai Qing
Customer Relations Manager
Bai Qing was a logistics coordinator, buyer, and sourcing manager with Nokia for 16 years. She has a rich experience in supplier assessment and management,sourcing project management and team leadership.
She worked as a part time proctor and customer service assistant at Vericant for 1 year before she joined Vericant as a full time employee. She has been Customer Relationship Manager at Vericant for over 6 years.
Bai Qing enjoys communicating with parents and students, and helping them with concerns about interviews. She is very interested in the education industry, as she has a son who is 21 years old, and can better understand Chinese parents' thinking and expectations.
Fefe Ho
Interview Manager
Born and raised in the suburbs of  Chicago, USA in a family that emphasized cross-cultural connections, Fefe decided to pursue her higher education in China.
She has a degree in Teaching Chinese as a Foreign Language and a Master's degree in International Relations, and has published written works in both academic and creative spheres.
When not working, she is usually dancing, vlogging, or attempting to cook.
Steve Wang
Tech Manager
Steve majored in software engineering and started his career in telecommunications. Through his 20+ years of experience in multinational companies, Chinese listed companies and startups, he has accumulated extensive experience in software product development and project management.
Steve is always curious about new technologies, and he is obsessed with developing new tools to solve problems. Steve spent his spare time on many things.
He likes reading and he watches tons of movies which fuel his enthusiasm for the global world.
Steven Koh
Assessment Manager
Steven is a Los Angeles, USA native, and is the Assessment Manager at Vericant. He leads the team of raters who score the Vericant Interview SEE and generate the SEED reports.
Steven earned his B.A in Integrative Biology at UC Berkeley and currently serves as a Licensed Acupuncturist in the greater LA area. His life goal is to bridge the gap between western and eastern medical philosophies and create solutions for marginalized and underfunded demographics.
In his free time, Steven creates music at his label, MUGI.
Sukey Wang
Office Administrator
Sukey joined Vericant in March of 2019. She is originally from the seaside city of Dalian, in China's Liaoning Province.
Sukey has been an administrative assistant at Vericant for more than 3 years. She enjoys communicating with colleagues and helping them solve different problems.
She cares a great deal about cats, with four of her own at home and is committed to helping and protecting stray animals.
Doris Tang
Developer
Doris is a software developer at Vericant responsible for backend maintenance, bug fixing and platform feature implementation at Vericant. She joined Vericant in October 2017.
After 13 years living and working in Beijing, she moved to Hebei, and is now happily living in Hebei. She has a son who is 8 years old – accompanying him during study and play is her main job after work.
Tyler Cotton
Developer
Tyler is a front end-focused software developer at Vericant. His journey to this position began at Middlebury College, where he studied Chinese language and literature.
He has spent most of the last ten plus years in Beijing working alternately in video game translation, tech PR and marketing, and most recently, software development.
Startups for which he has worked include Renren Games, Gamegou, Wandoujia, and Tiger Fintech.
Interviewers
To applicants, interviewers are the face of the Vericant experience, but they almost never appear on camera.
A team of few dozen passionate individuals have now developed into a global network of trained interview professionals who are always ready to bring out the best in applicants both off-line and in-person.
Vericant Interviewers consistently deliver impartial and engaging interviewing experiences year after year. 
Interested in becoming an Interviewer? Apply now.
Raters
Raters on the Assessment team always meet the highest standards to ensure each SEE Assessment result of a Vericant Interview is fair and consistent – no matter how many rounds of review are required.
Whether applicants have done an interview in-person or online, assessors ensure a consistent evaluation of individuals over weeks, and sometimes even years of engagement and growth.
Interested in becoming a Rater? Apply now.