Vericant is a fast-growing, education-tech startup company that brings modern technology to the third-party interview market. We're changing the industry one interview at a time.
We're always looking for awesome people to join and enhance our team. Are you ambitious, upbeat, intelligent, persistent, responsible, and proactive? Does working with Technology, Education, and Assessment interest you? If so, Vericant wants you!
With our headquarters in Beijing, offices in Shanghai and Shenzhen, and satellite possibilities throughout China and the world; working at Vericant can take place anywhere, at any time, with a secure internet connection. Working with us means you'll be part of a team that helps each team member win, succeed, and shine. You will have the opportunity to work with a diverse, multi-lingual group of people who inspire and share, to create an environment in which professionals can excel.
Are you ready to join us?
Part-Time Interviewer
Verified video interviews are the bread and butter of our partnership with academic institutions. We are looking for Native English speakers with impeccable verbal communication skills to ensure the continued quality of our interview service. 
Part-time Interviewer (In-person Beijing, Shanghai, Shenzhen) or remote
Academic Relationship Consultant USA (Consulting, remote based in USA)
The objective of this role is to raise the overall number of institutions who include the Vericant Interview as a part of their application and raise our profile with top-ranked programs in the USA.
Click here to find out more about the position and apply.
Senior Python Software Engineer
Vericant is looking for an experienced Back-End Developer to join the team.
Click here to find out more about the position.
Junior Operations Manager
Vericant is looking for a brilliant individual to join us as a
Junior Operations Manager
. If you have good language skills, an eye for detail, a strong focus on efficiency, and you want to get some management experience, then join us!
Internship Program
Our interns don't make coffee or photocopies. Vericant offers a variety of internship positions across several departments so that you can explore new possibilities while putting your academic experience to practical use. We have internship positions for both Chinese nationals and for foreign citizens who are looking to gain practical work experience in Beijing. Please click
here
for more information and how to apply.
Preference will be given to interns who are able to commit to a full-time schedule.
Operations Associate
This could be your way to get your foot in the door for a career in China.
The Operations Associate role
is Vericant's standard full-time entry level position, and many Operations Associates have grown to become managers at Vericant. For native English speakers with a good command of Mandarin Chinese, this is a way to start building your professional career in Beijing.
Don't feel that any of the current opportunities are suitable for you?
No worries! Stay up-to-date on career opportunities by following on Twitter, following Vericant or connecting with any of us on LinkedIn, or by signing up for 
our newsletter
.
Integrity
Integrity above all else.
Schools and students depend on our trust and we depend on our team to maintain the highest level of integrity.
Communication
With customers and team members in multiple countries around the globe, clear communication is integral to our company.
Teamwork
Central to Vericant, not just because the founders met playing Ultimate Frisbee, but because we know that we achieve more as a team than as individuals.
Getting Things Done
We are resourceful, work smart, and we always finish the job!
Learn and Improve
At Vericant, we are always looking for ways to improve.  Whether it's our product, our company, or ourselves, we aren't afraid to try new things and make mistakes.
We are a diverse group of people from a variety of backgrounds, countries, careers, and expertise. Our team members speak multiple languages daily, have traveled the world, and respect all walks of life. Our office space is bilingual, with the primary working language being English, but there's plenty of business and communication being done in Chinese.
Better Enhance Employee Relations (BEER) Fridays!
Team members build friendships with each other after work by participating in a fun activity, going out for dinner and/or drinks, and playing games. In the past we've done things like go ice skating, play board games, go out for pizza, and even an escape room challenge.
Each year, US and China teams get together for a full team outing.  The team outing is a chance for us to strengthen the relationships in our company and have fun while we do it!  We've done many different activities during past team outings including hikes on the Great Wall, a scavenger hunt through Beijing, playing Ultimate Frisbee, and a competitive game of Paintball.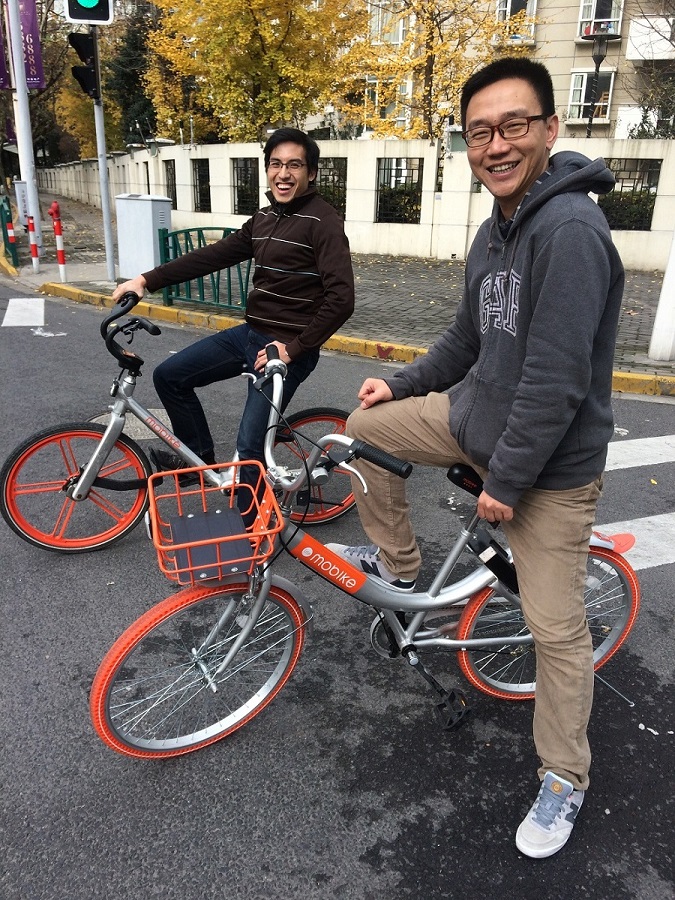 Joining our team means growing with us
When you join Vericant, you'll be paired with a coach who will help you get settled in during your first few weeks.  They will also work with you to explore and develop your goals, and make plans to help you achieve your professional potential.  Vericant will also provide you with a yearly stipend to help you attend networking and other professional development events.
We like our team members to be available at our Beijing headquarters, but we also know that life happens.  Whether it's working remotely, shifting working hours around, or working holidays or weekends to save as personal vacation days, we do our best to be accommodating.
For full-time roles, Vericant provides all the paperwork needed to apply for a work visa, including costs.
Our hiring process is thorough. There will be at least two interviews, and we will ask about your entire career — all your successes, mistakes, and key decisions. Finalists are asked to arrange personal reference calls with former managers and colleagues. The benefits to this thoroughness are many:
You'll join a team filled with fellow high performers.
Career opportunities with Vericant are especially good because so many high performers grow our company quickly.
Within a couple weeks of joining us, you will receive coaching to help you assimilate smoothly into Vericant, perform very well quickly, and begin formulating your Individual Development Plan to help you grow.
Vericant is committed to diversity. We work hard to maintain a welcoming, non-discriminatory culture. We welcome qualified applicants of all backgrounds to apply to our openings. It is our policy to provide equal employment opportunities without regard to race, color, religion, sex, age, disability, marital status, veteran status, or sexual orientation.